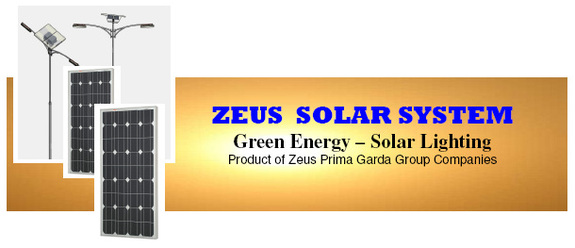 ZEUS SOLAR SYSTEM - HYBRID SYSTEM - RENEWABLE ENERGY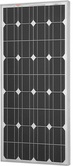 _ZEUS SOLAR SYSTEM (ZESS) managed by PT.Zeus Prima Garda - Indonesia is established for the care the application of renewable energy such as solar panel, micro hydro or wind turbine to minimize the use of fossil based source of energy such coal, fuel and others. The company has many years experience of development & installation of renewable energy based power generating such as solar panel. solar tubes, micro hydro and wind turbine for a wide range of different applications.

At a remote area, where the electricity is scarce, the use of diesel or fuel generators is an extremely reliable and widely used technology, the only disadvantage being the high fuel consumption due to low efficiency (35-40%) and high cost.
Our businesses involve engineering design, processing and manufacturing, installation, solar system research and development, building integrated photovoltaic, solar power plant, solar street light and solar water heater.

---

PRODUCTS & SERVICES OF PT.ZEUS PRIMA GARDA - ZEUS SOLAR SYSTEM
· Supplying & Installing Power Generating Equipment Based on Various Source of Renewable Energy.
· Manufacturing of Solar Panels , Solar Tubes & LED Light for various application.
. Manufacturing of Solar Home System ( SHS) for Small - Rural Remote Area
· Designing, Manufacturing & Installing the Micro/Mini Hydro Power Generating Equipment.
· Manufacturing & Installing the Bio-Mass Gassification Energy Generating Equipment.
· Studying, Manufacturing & Installing the Wind Turbine Power Generating Equipment


Solar LED street Light ( Lampu PJU tenaga surya) of Zeus Solar System were widely installed in Indonesia at various location such as oil gas facility Area, oil gas drilling base camp, factory & manufacture location, golf course parking area, toll high-ways, housing complex, resorts and many others. The economical and environmental benefit for the use of power based on renewable energy will be generated in the future. As a country under the equator with enormous sun light, the cpountry can freely utilize the unlimited anount of available source of energy to generate power.


SOLAR PANEL HYBRID SYSTEM
A grid-connected system (hybrid system) allows you to power your home or small business with renewable energy (daily as well as seasonally) when the sun is shining.

Solar Panel system can be used solely as back up in the event of a grid supply ( PLN power supply) failure of if under normal meteorological conditions in your area it can permanently supply part of the load. If the system is just a back up the it can use type solar pannel controller, batteries and inverter.

When the grid is running properly, your home or business will use power generated from your solar panels or pull electricity from the grid PLN Network. Any excess electricity you produce is fed back into the grid. When renewable resources are unavailable, electricity from the grid supplies your needs, eliminating the expense of electricity storage devices like batteries.



---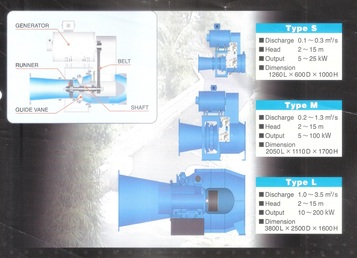 Pico Hydro - Micro Hydro Power
In full respect for the environment and as ideal renewable power source, water is plentifull in Indonesia, especially for the remote area nearby river or water source. Zeus has many years of experience in the field, transform the energy of small streams i.e 15 ltr/second into electricity energy in a clean way. The micro hydro power plants are the ideal solutions for the remote area where electrical energy is not available from the national grid. The micro hydro power plants can operate in parallel with the PLN national grid in order to resell the energy to PLN as the state owned electricity company . The capacity size of applicable micro hydro will depend on the water flow current and the possible head. The water flow current rates from 0,5 m/s to 100 m/s can produce power electricity by using the micro hydro. The possible head for micro hydro starst from 7 -60 meter for small size micro hydro and 20 - 180 meter for med/high size microhydro.

---
S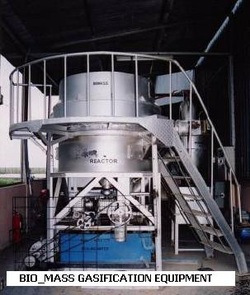 BIOMASS GASSIFICATION

Biomass gasification process demands heat gasification are covered by the combustion of a part from the initial biomass feedstock material, it .is quite complex process and consists of the following main stages: organic biomass decomposition into a non condensable gas, vapour and tar, thermal cracking of gases into synthesis gas and tar, tar gasification and partial oxidation of syngas, vapour and tar.

This biomass gasification process produced mixture of many gases like carbon monoxide (CO), carbon dioxide (CO2), hydrogen (H2), methane (CH4), vapour (H2O), hydrocarbons (e.g. C2H6, C2H4) and nitrogen (N2). Through this process the solid biomass i.e wood/wood waste, agricultural residu is converted into gaseous fuel called synthetic gas (syngas) or combustile gas mixture normally called "Producer Gas" (or Low Btu Gas).




---
Please contact our office for information